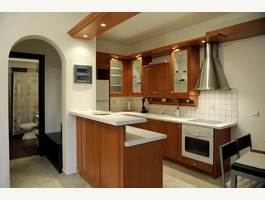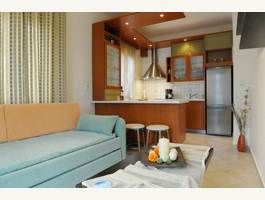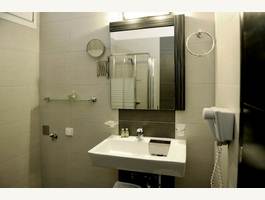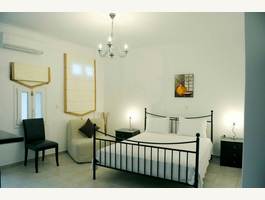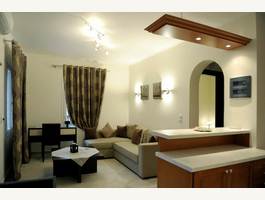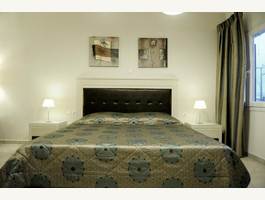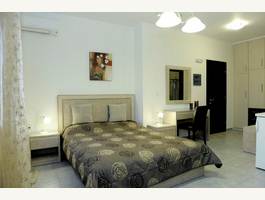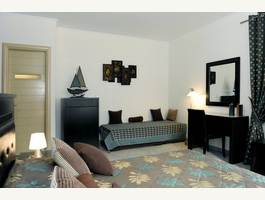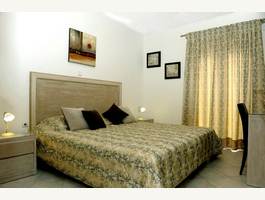 Welcome to "Aerolithos" 
Milos is the island of simplicity and immense natural beauty. The volcanic colors blend harmoniously with the blue sky of the Cyclades, offering the balance somebody needs, in order to relax and enjoy himself.
Within this insular outline, the largest natural harbor in the Aegean Sea is located, the bay of Adamas, with the homonymous village to overlook its northern part. Aerolithos apartments are situated very close to this port, getting along in harmony with the environment, dominated from its stone fence, the wooden parts and the white colour of the building.
"Aerolithos" comprises of: two apartments with two rooms each facilitating potentially 4 beds, two apartments with the possibility to facilitate 3 beds and another two with double beds, each one furnished with a distinct style and design. All of them equipped with the prevailing every – day comforts and the advantage of being near to the port, but at the same time not to be disturb from its noise and also not to be obliged to use private transport means within Adamas, which is the main attraction of the island, especially for its night life.

All apartments feature: refrigerator, air condition, TV, dvd player, free internet, safe, hair dryer, magnifying mirror, bed with anatomic mattress and substrate, security doors with hinged door on top and windows (with screens) opening in two different modes. The two double room apartments and one with the double bed, contain fully equipped kitchens with their relative dining facilities.